Your website is the heart of your online presence – so it's important to take care of it.
Since 2008 we've been keeping our customer sites up and running 99.99% of the time on our Australian server infrastructure, making WK Digital a safe choice for business.
We provide a holistic support offering that ensures the ongoing success of your digital presence.
Give us a call for help, you'll always have someone to talk to.
Servers
Our Servers
We host all of our websites on servers located in Australia, giving you some great benefits:
Faster page load speed.
More relevant for local search results.
Easy communication with server technicians.
Rapid response times in case of emergencies.
It's absolutely critical that you host your website with a company you know and trust, who can help you avoid problems and recover quickly in the case of an emergency. To this end, we offer:
Access Credential Management.
24×7 Technical Support.
Phone Support during business hours.
Structured Service Level Agreement to ensure your concerns are addressed rapidly.
Service Performance Monitoring.
Access to different CMSs and a range of other support options.
WordPress Security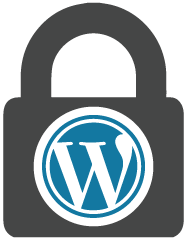 WordPress Security Management
Around 20% of the internet's websites are built with WordPress. In over a decade of developing, hosting and supporting WordPress websites, we've developed a repertoire of offerings that we provide under the umbrella of WordPress Security Management.
To protect your website from exploitation our service is customised to your specific website installation and includes:
Regular and proactive security updates for the WordPress CMS and plugins to close any possible security loop holes
Installation of best practice security features
Proactive site performance & security monitoring & reporting
Proactive SEO-related reporting and monitoring
Google Ranking
Google Ranking Considerations
Whilst the security and uptime of your website is very important, knowing that you are protecting yourself against blacklisting from Google is also an important security consideration.
We'll ensure that your website doesn't break any of Google's myriad of "rules" that govern search rankings.
Peace of Mind
Ongoing Peace of Mind
All websites need care and maintenance, very similar to a car. And like your preferred mechanic you need someone you can trust to provide both care and the advice you need. We build and support websites for real companies and real people, we have you covered on the things you know you need and maybe a few of the things you didn't know.
The continued safe, consistent operation of your website is our central concern. For more information give WK Digital a call, we'd love to help.
Get full support around the clock, whenever emergencies happen.
Website Monitoring
&

Backups
Ensure you're always covered in case of emergencies.
Keep your website and information secure from threats.

Australian Server
Infrastructure
Load speed can make or break a website, we put the content where the customers are.
Whatever your project or growth trajectory, we can help you scale.
free 1 hour digital strategy session