Great design is a thing of beauty, taking large or complex ideas and simplifying them into a visual statement that says "You're in the right place".
Great design takes into account what everyone wants, you, the search engines and your customers – on every device they use. Then when its built online it comes with the latest tools to help you evolve with what everyone wants so that you aren't tied down to today's technology in a world that always seems to be about tomorrow.
The modern digital world is uber-competitive. The difference between you and your competitor may often come down to the design of your website.
We provide a careful, data-driven design process that ensures your website provides and optimised user experience. From the moment they land on your website, your customer will enter a simple, painfree journey of discovery and purchase.
Every single visitor is valuable. Considering the immense resources so many businesses pour into attracting visitors to their site, it is interesting to see how few place a strong emphasis on lead conversion.
We have over a decade of experience in optimising websites to convert every possible lead. With a long history of successful improvements in conversion rates, and subsequently a reduction in the cost of customer acquisition, we are in the perfect position to help you retain every single client that lands on your website.
More that 30% of the world's websites are built on WordPress. It is a juggernaut of the digital world. We've been working with WordPress since day one, and have enough experience with templates and scratch-builds to fill a library.
A large number of our clients work with WordPress, and we've been able to achieve some impressive results by optimising their websites and purchasing funnels to ensure maximum conversion.
With the explosion of eCommerce and digital transactions came a huge uptick in the activity of not so nice people seeking to exploit websites and obtain private data.
Whether a hacker is attempting to access your users' personal details, your server, or any other aspect of your website, we can help with strong, pre-emptive action.
WK Digital provide comprehensive security solutions for the WordPress platform, ensuring the safety of your customers' data, and maintaining your peace of mind.
With regular security updates, data backups, spam protection and prevention of specific attacks (Denial of Service, Brute Force etc), we take every possible step to safeguard your digital presence.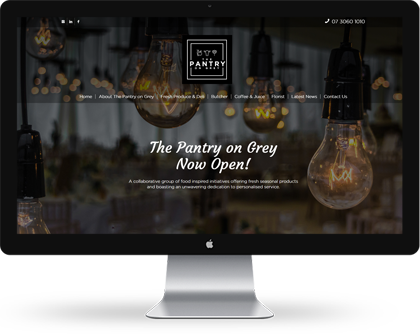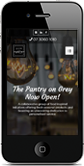 What our clients have to say
WK just kind of nailed the design on the first go.
They prioritised writing the page content first so they
had a really good feel for our value proposition and the
design just seemed to flow effortlessly from there.
Cari Delfine, Owner
Our web design processes are competitively priced and informed by best practices from around the world. We are always seeking to learn and innovate, and that's why we get results.
Get in touch today and talk to us about your web design needs – we have a solution for every client!