Transform your WordPress site into commercial-grade eCommerce store using WooCommerce.
WooCommerce has the power and functionality to grow online sales revenue many times over and make your brand digitally relevant.
eCommerce development has been core WK Digital service since 2008, our team delivers an end to end service:
Professional Graphic Design
Conversion Focused Development
Server Configuration
&

Support
Let WooCommerce Transform Your Business
Your brand, your story, with a shopping and checkout process designed to be attractive and simple for every customer, on every device & screen size.
Refresh An Existing Store
The best performing shopping carts don't stand still. Our experience with WooCommerce gives your business the on-call, up-to-date tools to maximise revenue opportunities from each customer, no matter what state it is currently in.
WooCommerce powers 30% of all online on the Internet. It is scalable, open source and something you can control directly. Whether you want to start small or go big, we help you migrate to this very popular, successful platform.
Most WooCommerce plugins are straightforward to install and configure. But if you are looking to communicate data securely between your store and another major system we can help you with those more complex integrations projects.
You love your site, customers tell you it's great…but those page load speeds have seen better days. Reduce your bounce rate and abandoned carts with our performance and optimisation tune up.
Ready to upgrade to your own server or consolidate multiple WordPress and WooCommerce sites under one host? With years of experience completing these projects we can help you streamline the management and costs of your online empire.
Ongoing Support and Development
Establishing an eCommerce website isn't just about setting it up and letting it go. You need a flexible and innovative partner to adapt to changing trends in online purchasing behaviour and implement new technologies – that's us.
We'll work with you throughout your business' entire journey, ensuring that your eCommerce platform continues to work at peak performance, attracting as many customers as possible and keeping them all coming back for more.
Your new shopping cart can be taking orders in as little as 2-4 weeks. What's more, our starting prices are in the hundreds, not thousands of dollars.
What our clients have to say
The Kiiko lighting brand is perfect for the DIY market
but our old site was just not converting public interest
to online revenue. WK Digital helped us re-launch the Kiiko
store with a streamlined, yet still highly customisable ordering
process. We would happily recommend WK Digital and their
WooCommerce delivery skills.

Ben Parker
Operations Manager, Caribou Lighting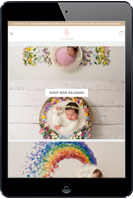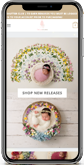 What our clients have to say
We needed a team of digital experts for our growing global
store and so we turned to the WK Digital team. They
provide a cost-effective solution that grows and changes
to meet our needs, sometimes at a moments notice!
We are happy to recommend the WooCommerce experts
at WK Digital.

Cari Clarke
Operations Manager, Luisa Dunn Photography
Our eCommerce project delivery is competitively priced and informed by best practices from around the world. We are always seeking to learn and innovate, and that's why we get results.
Get in touch today and talk to us about your eCommerce needs – we have a solution for every client!